Healthcare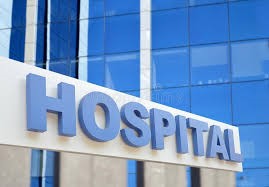 Greater Healthcare on a rise due to Awareness, better Accessibility, Affordability and Increase in the per capita Income or national GDP.
India has emerged as most favoured hub for Medical Tourism internationally; Specialised Medico Professionals and Services, State of the art Infrastructure, Scientific Technology based Treatment at very Affordable Cost.
Private Healthcare sectors rising rapidly to supplement Governments expenses on public health, which are mainly free or on subsidies. The expeditious growth and expansion in Healthcare sector inciting the needs for skilled Healthcare professionals, Expert Technicians and Paramedics.
Our constant survey keeps us aware of the rising requirements for skilled manpower and key personnel, maintained close relation with skilled talents to fulfil the demands of our clients time to time.
Positive feedback spreads fast among talents. Our Team keep harmonious relation and good association with candidates working in different organisations in every level. They become our representative and refer their fellow workers for our vacancies. Here word of mouth becomes an important tool for us.
CORE HR has successfully fulfilled numerous manpower needs of its Clients through vigorous Evaluation process by our Consultants and place talents keeping in Mind the principle "Right Person for Right Job at Right Time".
We have placed good number of Doctors and other Healthcare professionals in India as well Middle East private and public hospitals in Bahrain, Kuwait, Oman, Qatar, UAE and MOH -KSA
Medical / Paramedical professionals we placed:
Consultants, Specialists and Residents Doctors in all Departments
General Physicians (all Branches)
Staff Nurses - General
Diagnostic & Medical Laboratories
Primary, Secondary & Tertiary Care Hospital Staffs
Technicians, Chemists
Other Hospital Support Staffs, Accounts and Admin Professionals
Staff Nurses - all Departments, listed below:
Cardiac Surgery ICU
Catheterization Lab
Critical Care Unite (Adult)
Dialysis Deptt.
Emergency Deptt.
Emergency Deptt. (Obs. & Gynaecology)
Emergency Deptt. (Paediatrics)
ICCU (Coronary/)
Infertility Deptt.
Maternity Deptt.
Medical Cardiac Unit
Medicine Deptt
Medicine Deptt. (Paediatrics)
NICU - Neonatal Intensive Care Unit
Nursing Supervisor
Nursing Trainer
Obstetrics & Gynaecology
One day Operations Deptt.
Operation Room (OR)
Paediatrics
Paediatric Intensive Care Unit
Paediatrics Surgery
Post OT Deptt.
Pre-natal Unit
Quality Control Nurse
Renal Dialysis
Surgery Deptt.
General Nurse